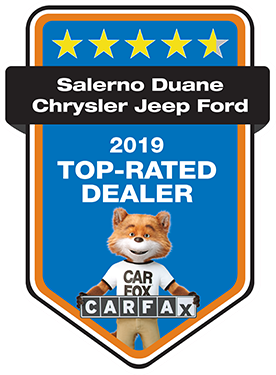 Are you looking to save money when buying or leasing a new Ford in New Jersey? Then, check out our most current Salerno Duane Ford special lease and finance deals above!
These offers get updated monthly and allow you to keep more money in your pocket when driving away in your new vehicles from our Ford dealership location in the heart of Union County in Summit.
The savings range from a reduced monthly rate on your Ford lease to incentives that help you receive better APR financing or a lower price.
Sometimes, we'll even have deals where you can get cash back when you get a new car.
What It Means to Lease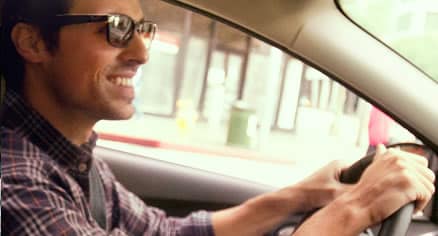 We recommend leasing a Ford if you know roughly how much you drive in a year. Why? Because there are 7 mileage plans available from 10,500 to 19,500 miles per year, with additional miles being available at a lower cost than at lease end.
Technically, you're paying to use the vehicle during the leasing period that can last a certain number of months (the most popular being 24 and 36 months). That payment is usually lower than financing because you're paying for a portion of the car's value.
At the end of your lease term, you can either opt to return the vehicle or purchase it outright at a predetermined price. If you choose the former, you have to pay a set fee for every mile you're over your plan and if there's excessive wear & tear outside of the norm.
We'll help you determine the best leasing period for your driving style and coordinate a monthly payment that you can afford based on your budget. Please scroll up and see our lease specials for a lower monthly rate.
What It Means to Finance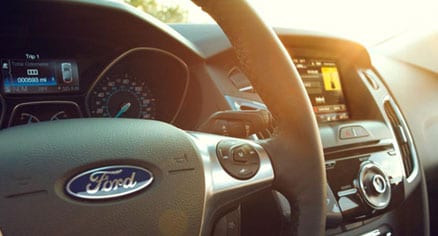 Financing works best if you're a heavy driver (i.e. commute to the City or Newark). That's because you won't have to pay more based on the miles you drive.
It's also the ideal solution if you want to build equity towards eventually trading in your vehicle. Once you make your payments, you're free and clear to do whatever you want with your car including customization.
Our team will help you get on the right financing plan so you can afford the monthly payments. See our financing specials above to see if you can save even more.
Types of Offers
Depending on the month, there are a variety of different Ford lease deals and finance specials that we could provide for you in New Jersey.
Low APR Financing: If you qualify, you can get low APR financing when applying for Ford credit. APR, or Annual Percentage Rate, is the rate of interest you'll be paying on your car loan.
Low Leasing Rate: Alternating almost monthly are the leasing rates of specific vehicles. The leasing rate on select models will lower by tens, if not hundreds of dollars per month for a set amount of time.
Bonus Cash: Sometimes, we'll be offering bonus cash incentives that could knock down the price of your desired car by hundreds, if not thousands of dollars.
Sign and Drive Lease: There are times where we offer sign and drive leasing, which allows you to drive your new car home with only some paperwork being signed and putting down a low, or sometimes $0, down payment.
Some of the vehicles that we offer financing deals and lease specials on in Central NJ include:
The adventurous Ford Escape
The spacious Ford Explorer
The fun Ford Edge
The family-friendly Ford Expedition
The rugged Ford F-150
The dynamic Ford Ranger
The zero-emissions Ford Mustang Mach-E
The powerful Ford Super Duty
The legendary Ford Mustang
The versatile Ford EcoSport
Please contact Salerno Duane Ford to learn more about any of the above specials.