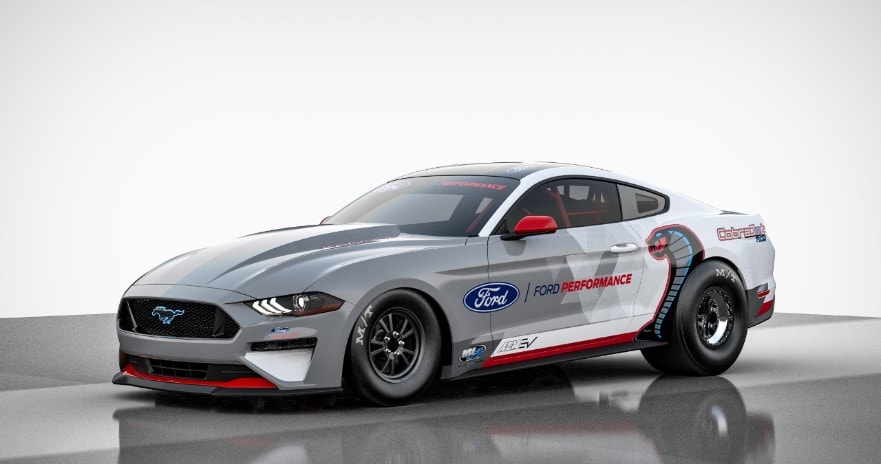 The Ford Mustang has the reputation of being the high-performance vehicle in our lineup, designed to give you power & superior handling. It looks like we'll have to add zero emissions to that list with the introduction of the all-new Ford Mustang Cobra Jet 1400 prototype electric car!
"This project was a challenge for all of us at Ford Performance, but a challenge we loved jumping into. We saw the Cobra Jet 1400 project as an opportunity to start developing electric powertrains in a race car package that we already had a lot of experience with, so we had performance benchmarks we wanted to match and beat right now."

-Mark Rushbrook, Global Director of Ford Performance Motorsports
Unique Ford Mustang Cobra Jet 1400 Attributes
This one-off model is the first showcase of Ford Performance combining an all-electric propulsion system with a drag race body. And best of all, it delivers the high-performance driving experience expected out of a Mustang with the following key projection stats:
Output of more than 1,400 horsepower
Output of more than 1,100 lb/ft of instant torque
Quarter mile in the low-8-second range at more than 170 mph
Ford Performance did not work alone in the effort to create the all-electric Mustang Cobra Jet 1400. These specialized automotive suppliers were also brought in on constructing this prototype:
MLe Racecars, who is the vehicle builder, designer, integrator & tuner
Watson Engineering, who performed chassis support & development and roll cage building
AEM EV, who provided the software, motor calibration & controls
Cascadia, who is the inverter and motor supplier
In terms of appearance, there are unique decals and design cues inspired by the original Cobra Jet of the late 1960s & the 50th Anniversary model from 2018 throughout the exterior including:
Ford & Ford Performance logos on the roof & side of the vehicle
Cobra Jet 144 logos on the hood & rear fenders
Cobra snake design right in front of the rear tires
Dual-color paint with distinct detailing & red accents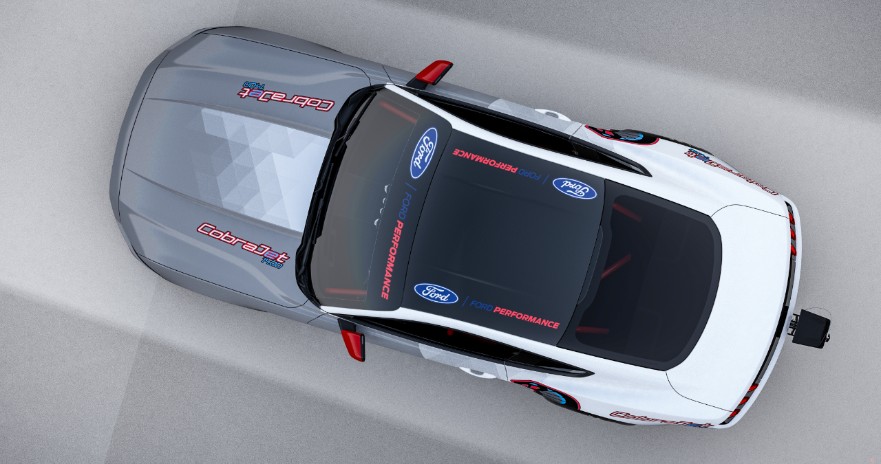 A Potential Ford Mustang Electric Car Coming to NJ?
We spoke about the 2021 Ford Mustang Mach-E (which will be debuting in New Jersey soon) at length in a previous blog post, but that's an all-new SUV with a design & performance inspired by our legendary pony car. But we're definitely curious if and when the Mustang fastback and/or convertible will get a zero-emissions powertrain.
As of this blog post's publishing, there are no plans for this pony car to get an all-electric treatment in the form that we've come to know and love. But with what the Cobra Jet 1400 can pull off on the track and the Mach-E's ability to get up to 459 hp & a 0-60-mph acceleration time in the mid-3 second range, it's definitely possible.
After the debut of the Mach-E, there are plans for all-electric versions of the previously announced Ford F-150 truck & Ford Transit cargo van models to be unveiled and possibly become available within the next year. Please keep up to date with our blog to find out the latest news about these and other upcoming Ford electric vehicles!