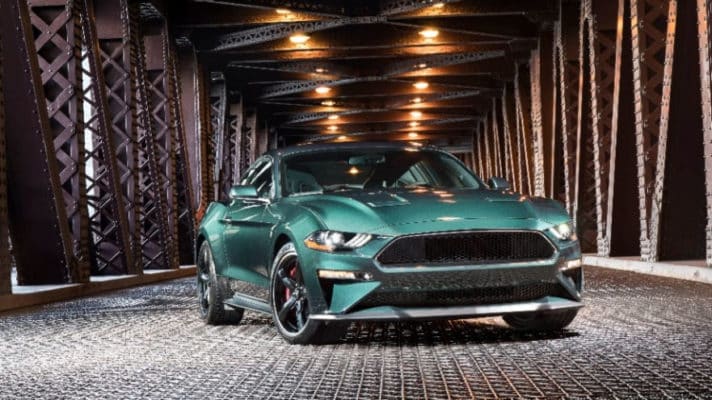 Steve McQueen's hit movie Bullitt was the first time many saw an iconic Ford Mustang model specially made for this film. Fast forward 50 years and the 2019 Ford Mustang Bullitt has been unveiled alongside its 1968 counterpart!
This special-edition 2019 Ford Mustang fastback contains all of the Premium and Performance Package content you'd get in the GT, so you know you're already getting loads of awesome features inside, outside & under the hood.
What Makes the 2019 Ford Mustang Bullitt Unique?
Under the hood of this special-edition Ford Mustang fastback is a 5.0L V8 engine with manual transmission that delivers at least 475 horsepower and 420 lb/ft of torque. And with a top speed of 163 mph, you can really feel the power of this legendary sports car that's a 8-mph increase compared to the latest Mustang GT.
Also onboard to enhance performance is an active valve performance exhaust system with new black NitroPlate exhaust tips, specially tuned to roar a signature burble when you put the pedal to the metal. An open air induction system, powertrain control module calibration and the Mustang Shelby GT350's intake manifold with 87mm throttle bodies can also be found under the hood.
Available in either 2 color choices, Shadow Black and the classic Dark Highland Green that was seen in the movie, the Ford Mustang Bullitt gives you that vintage look you desire with modern flair with design cues such as:
Subtle chrome accents around the grille & front windows
Classic torque thrust 19" aluminum wheels
Brembo brakes painted red
Unique black front grille
Circular faux gas cap Bullitt logo on the rear center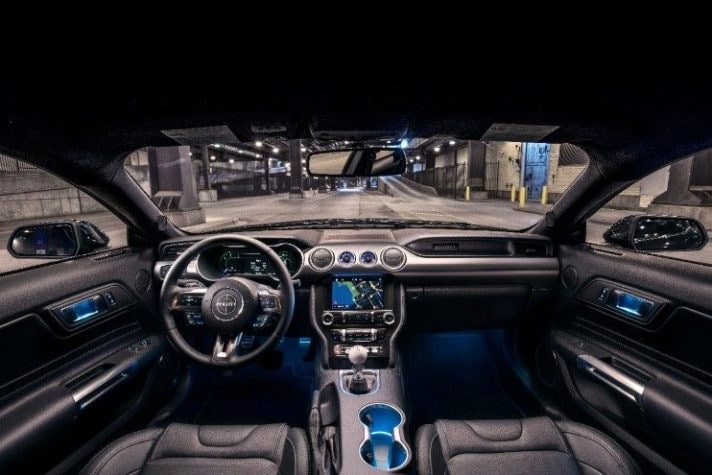 When sitting inside of the 2019 Ford Mustang Bullitt, unique green accent stitching on the dashboard, door panels, center console and seats. In an ode to the film, the gear shifter has a white cue ball shift knob that really stands out with the rest of the interior.
You also have options if you want to make the limited-edition Bullitt yours and they include the performance-optimizing MagneRide semi-active suspension system and RECARO® black leather-trimmed seats. If you want lots of cool tech, then you can opt for the Bullitt Electronics Package that gives you:
Memory functionality for the seats & mirrors, so you can truly feel at home inside
An upgraded sound system for hearing your favorite tunes with studio-quality sound
Blind Spot Information System with Cross-Traffic Alert to help prevent collisions when driving on
highways like I-78, the Garden State Parkway & NJ Turnpike
A navigation system that'll come in handy for car chases similar to the one in Bullitt
The 2019 Ford Mustang Bullitt is coming to Union County NJ this summer, so contact Salerno Duane Ford in Summit to learn more about how you can own a returning icon!
Ford Mustang Bullitt Inquiries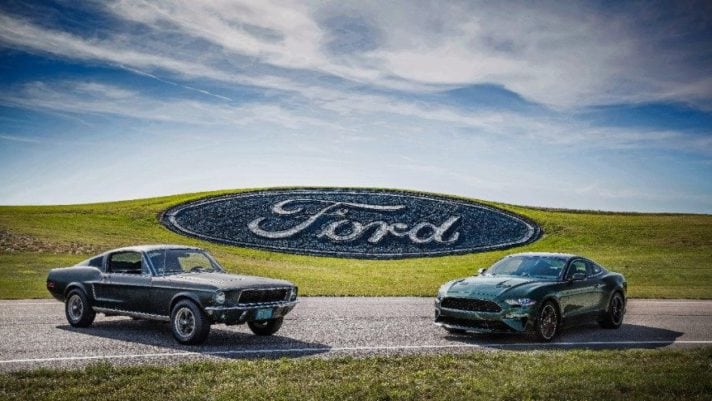 History of the Original 1968 Ford Mustang Bullitt
Here's a fun fact you may not have known: there were actually 2 identical 1968 Ford Mustang fastbacks purchased (VINs 8R02S125558 & 8R02S125559) by Warner Brothers to use in the filming of Bullitt. It was the vehicle of choice for Steve McQueen's character Lt. Frank Bullitt when chasing down mob hitmen in Russian Hill of San Francisco.
The hitmen's 1968 Dodge Charger R/T may have exploded into a fireball after crashing into a gas station, but the '558 Mustang also went to the salvage yard because of damage it took during filming. The '559 Mustang wound up being sold first to Warner Brothers employee Robert Ross in 1968 and then NJ police detective Frank Marranca in 1970 for $6,000.
We wish the 1968 Ford Mustang Bullitt would have stayed in NJ, but alas it was sold Robert & Robbie Klernan in 1974 for $6,000 oddly enough. After turning down an offer from Steve McQueen himself to buy the vehicle in 1977, it remained in the possession of the Klernans and that was a secret until Robert's son Sean told filmmakers Ken Horstmann & Casey Wallace in 2015.
Sean completed the rebuild & started it for the first time on July 4, 2016. Finally, Molly McQueen (Steve's granddaughter shown in the videos above & below) got to see the car firsthand in the Ford design studio in Dearborn MI. And then the world got to see it this year.