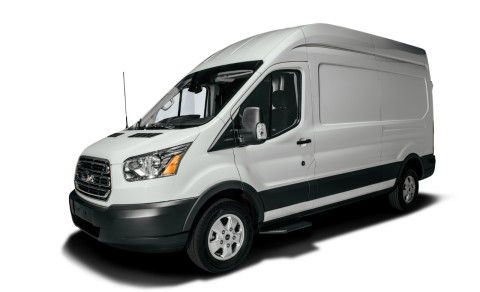 There are a total of 64 different configurations available for the 2018 Ford Transit, depending on the model (van or wagon), length, height and wheelbase you choose.
Whether you opt for the cargo van or passenger wagon for your Union County NJ area business, you can benefit from a number of updates. These changes are designed to give you a better looking, more versatile and more durable vehicle that you can put to work for longer.
With that being said, let's take a look at what the 2018 model has to offer.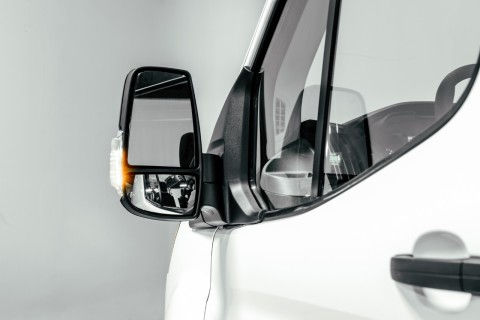 New Features For the 2018 Ford Transit
There are several additions that you'll love in either the van or the wagon. For one, a locking glove box now comes standard, so you can feel at ease bringing important documents to multiple job sites.
If you're looking for some additional flair to represent your company, then you can opt for the forged alloy dual rear wheel package. It'll help your company logo stand out even more, if you choose to get it put on your van or wagon.
If you're looking to give your van a beating, then you can benefit from rugged options such as heavy-duty cargo area flooring, a heavy-duty rear scuff plate kit and extended-length running boards. These features are built Ford Tough.
You'll feel the convenience of the new Transit van or wagon through upgrades such as:
Power-folding short-arm heated mirrors with integrated turn signals
AM/FM stereo with audio input jack, microphone and Bluetooth interface for making business calls so much easier
D-pillar assist handles for medium- and high-roof models
Charcoal leather-trimmed heated seat package that makes working during Central New Jersey winters much more tolerable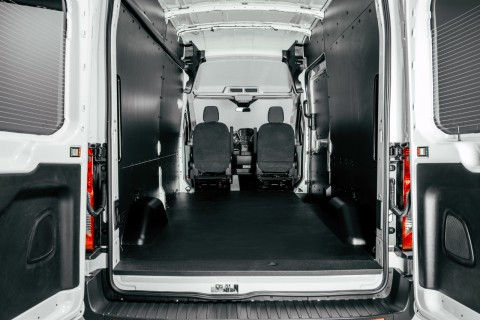 You'll also enjoy the standard rearview camera that's moved above the rear doors on the medium- and high-roof models for 2018. Some highlights of these models include:
57", 72" & 81.5" cargo height options (van)
A number of available custom upfits like racks, bins & shelving (van)
Up to 487.2 cubic feet of cargo capacity (van)
Rear cargo doors opening up to 237 degrees for easy loading/unloading (van)
Room for up to 10, 12 or 15 passengers (wagon)
Up to 100.5 cubic feet of storage space (wagon)
We'll help you find the right 2018 Ford Transit Van or 2018 Ford Transit Wagon for your company at our Summit, New Jersey dealership location. Please contact our team to learn more about this model or to configure yours with either the 3.7L V6, 3.2L Power Stroke turbo diesel or 3.5L EcoBoost engine.