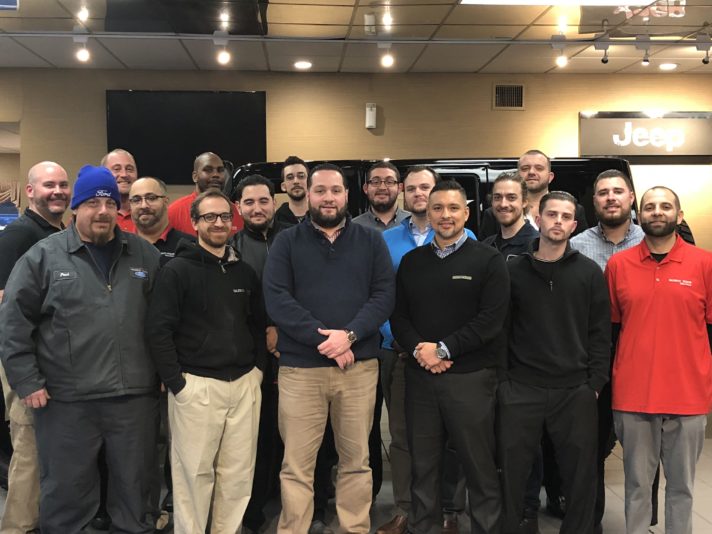 Things got hairy at Salerno Duane Ford last month because we took part in No-Shave November! We celebrated this cancer awareness event by making a $500 contribution to the cancer awareness organization.
Among the staff members at our dealership who took part in No-Shave November are:
Mike Podell, General Manager
Andreas Athanasopoulos, General Sales Manager
Erik Podell, Used Car Coordinator
Ray Gambino, Service and Parts Director
Anthony Valderrama, Body Shop Manager
Team members of our sister dealership Salerno Duane Chrysler Jeep Dodge Ram also took part in No-Shave November to help support the programs at St Jude's Children's Research Hospital, Prevent Cancer Foundation & Fight Colorectal Cancer. Each of these organizations are making great strides to fight, research & find a cure for cancer in their own unique way.

The concept of No-Shave November is grow cancer awareness by putting down the razor for 30 days and to donate your normal monthly hair maintenance costs to the cause. This is a symbolic gesture to let our hair grow for the cancer patients who are losing theirs.
The mission is to educate people about cancer prevention, save lives and aid those fighting the battle against cancer. It actually came from a family of 8 children whose father passed away from colon cancer in 2007 and they decided to turn their tradition into a charitable cause in the fall of 2009.
You can learn more about No-Shave November and how you can participate next year by visiting https://no-shave.org.