It's time to focus on the new Focus. In Summit, New Jersey, the 2015 Ford Focus just demands a second look with its new face, and once you sit inside you'll demand to never get out. The 2015 Ford Focus is nothing short of brainy, as it comes standard with features you'd normally pay an arm and a leg to have. When it comes to power in the 2015 Ford Focus, it's pretty much your choice. Full of endless possibilities and the face of the future, the 2015 Ford Focus is for sale in Summit, New Jersey at Salerno Duane Ford!
Go Ahead And Look Again. We Won't Judge!
Just glancing at the 2015 Ford Focus isn't enough, and you'll never see all the new changes in a glance anyway. With an elegant and clean exterior and a stunning interior, the 2015 Ford Focus will never stop turning heads. You can even customize your focus with the available wide range of wheel designs with your options ranging from 15 inch to 18 inch wheels. Plus, you can upgrade both your style and comfort in your 2015 Ford Focus with the new available SE Appearance Package. It includes these features and more: leather trimmed seats and an eight way power driver's seat, LED signature lighting and new 17" aluminum wheels. Hard to please when it comes to comfort? Grab up the available heated steering wheel!
See Focus Inventory
Being Deprived Is A Thing Of The Past
When it comes to technology, you'll be nothing near deprived. SYNC comes standard now on the
2015 Ford Focus
, so you can keep your eyes on the road and hands on the wheel. A Rear View Camera also comes standard, which will make for the easiest parking jobs in your life. Then for your safety, there's an available Blind Spot Information System that uses rear radar sensors to warn you of other vehicles approaching you from either side. Cross Traffic Alert will also help to warn you of other vehicles you can't see, like say when you're backing out of a parking space.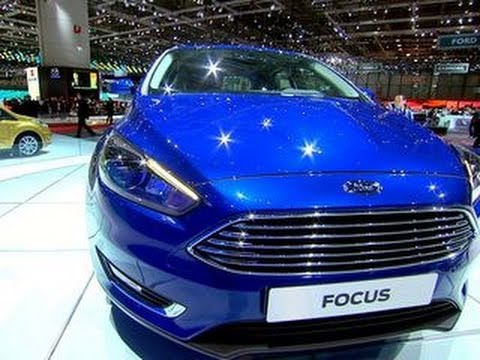 Choose Having A Choice, Choose The 2015 Ford Focus in Summit, NJ
In the 2015 Ford Focus lies the choice of power. Standard, comes a 2.0L Ti-VCT flex-fuel engine. Then there's the Focus Electric if you don't dig stopping for fuel. Finally, you have a third choice that's all new, the 1.0L EcoBoost I-3 engine. Sure, the EcoBoost option may be a little small, but we assure you it can handle almost any driving situation and do it efficiently. The choice is yours, and we understand it may be a hard one. Just know that no matter where you go with the 2015 Ford Focus, you'll have all the power you'll ever need.
The big news is the arrival of the 1.0-liter EcoBoost three-cylinder engine mated to a manual six-speed transmission that we've already driven in a Euro-spec Focus. Currently available in the U.S.-market Fiesta, the 1.0-liter Focus will come standard with a fuel-saving stop-start system. To address driving dynamics, which we think were already good, the rear suspension setup on all 2015 Focus models receives a tweaking, and the electric power steering has been retuned. Ford claims shock absorbers with a new valve design help improve interior quietness. -Car And Driver
Source: http://www.caranddriver.com/news/2015-ford-focus-sedan-photos-and-info-news
Now You Can Own The 2015 Ford Focus in Summit, NJ!
It's the 2015 Ford Focus and it's in Union County, New Jersey! Full of comfort, full of technology, full of style, full of choices and full of power, the 2015 Ford Focus is definitely one worth waiting for. After all, it's not too often you get to customize your own car. It is available now, so
check out our inventory!